Balancing Your Budget With an Interim CFO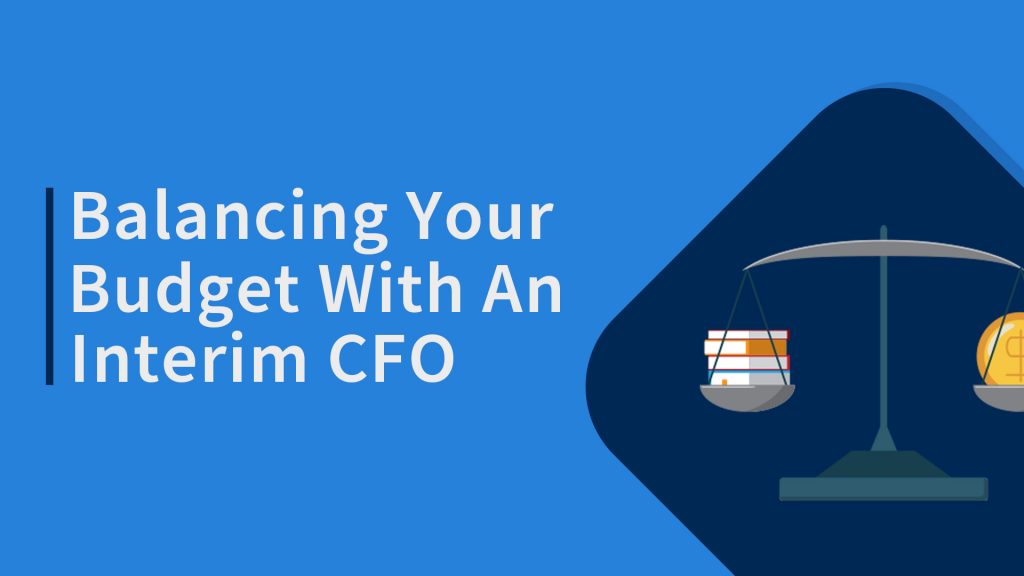 CEOs have their wish lists of the perfect executives to run every department of the company, and an ideal abundance of in-house talent to deliver in order to help the company flourish. But sometimes the wish list doesn't match the budget. For companies looking to bring a fearless financial leader on board, here are a few options, including hiring an Interim CFO.
Can't Afford a Full-Time CFO? Here Are 3 Options to Try
Source: entrepreneur.com
As the saying goes, you have to spend money to make money. But any smart business owner knows when and where to cut down on costs and still make that statement true.
Certainly, there are certain aspects of your business plan that you can't and shouldn't skimp out on if you want to be successful. One of the major must-haves for a business is a financial consultancy service. Otherwise, how will you know where you can and should cut down on those costs?
If the resources are there, hiring a full-time accountant or chief financial officer (CFO) is obviously the best choice. But oftentimes, for a small business or an operation that is strapped on cash, a full-time position is not  an option. Fortunately, there are a few less expensive options that will still give you valuable insights into how your business can save, spend and grow.
A virtual CFO
Just because you need someone to look over your finances for your business doesn't mean that person has to physically be there. A large portion of business today is done online, so why couldn't you conduct your financial planning through the internet as well?
A virtual CFO is an outsourced service provider that offers financial assistance and guidance to an organization. This can be a single contracted accountant or even an entire team of accountants.
A virtual CFO is largely identical to a conventional CFO, the only difference being that a virtual CFO works remotely. This approach actually has an advantage in terms of communication; with the advancements we've seen in screen-sharing technology, remote meetings are a breeze.
Now, say you don't want or can't afford a CFO on retainer. A virtual CFO can also offer one-time assistance with strategic transactions, financial processes, business planning and budgeting, making this type of service one of the most versatile financial options around.
Business-plan or forecasting software
Are you entirely sure that your accountant is actually an accountant? Oftentimes, someone with inadequate financial knowledge will prematurely market himself or herself as being certified, which means you'll be paying for inferior work. How do you know that you're getting what you (think you) paid for?
Investing in business-plan or forecasting software is a viable option for a small business or startup. This software gives the business owner the ability to enter raw data into a template and receive back real-time, actionable knowledge about the company and its future. It also gives you total visibility into the online company's background, eliminating the risk of hiring a phony accountant at a high salary.
While you won't be getting person-to-person consultation, you will get an up-close look at how your business runs. This may include which processes or actions are working for your operation, and more importantly, which aren't. 
A part-time or interim CFO
Have you found yourself short a CFO following a round of layoffs or an unforeseen termination? Do you lack enough income to hire a full-time financial advisor but could use such a person's expertise? If so, consider a part-time or interim CFO.
Several agencies out there specialize in commissioning part-time and interim CFOs. Often their goal is to temporarily fill such a position for businesses that can't afford it or have recently lost theirs. A part-time CFO is a great option for a small business that requires the knowledge of an financial advisor, but doesn't have the budget for a full-time position. An interim CFO is the perfect solution for a business that is currently searching for another full-time CFO.
This route is more a temporary solution than a long-term plan, but getting insight from an outsider's perspective when it comes to finances can sometimes help.
Going the traditional route by hiring a full-time CFO or accountant is definitely going to give you the most return on your investment — you develop an in-person relationship and get to work closely with this professional over time. Unfortunately, these experts come at a high price and sometimes don't fit the budget of a small business or startup.
But all hope is not lost for the budding business owner: There are many options out there that offer comparable knowledge and expertise for a fraction of the price.
Hire an Interim CFO
Deliver on key initiatives and projects without hiring a full-time CFO. We can help you find skills finance contractors, accounting consultants, and people with the skills you need in an Interim CFO. Gt started today and meet consultants in as early as 48 hours. Learn more about Clarity interim resources today.
__________
Clarity is a recruitment agency specializing in the placement of designated Accountants and Finance professionals in the GTA and Vancouver. Our mission is to improve decision-making in hiring by investing in behavioural science and hiring technology. We specialize in Project & Interim Resourcing, Permanent Search and Executive Search and recruit Finance and Accounting Executives for growth companies. We are a tenured team of successful recruiters who have worked in the major industries across Toronto and Vancouver. info@findingclarity.ca.
Follow us on LinkedIn for updates, job postings and more.