Leadership Skills Every Accounting and Finance Manager Should Have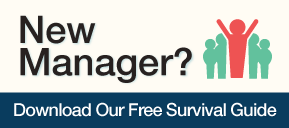 The job of an accounting manager is as much about leading people as it is about balancing the books. These are some leadership skills that accounting managers need to succeed.
Accountants aren't always considered the most outgoing or extroverted types (despite appearing in ever greater numbers on your favourite TV shows). When most people think of accountants, they think of ledgers – not leaders.
But like most of the popular myths about accounting and finance professionals, there's not a lot of meat on that bone. Crunching numbers might be your calling, but that doesn't mean that as an accountant, you can simply do without leadership skills – any more than you can do without writing or public speaking skills. Indeed, if you're in an accounting management position, or have any aspirations of being promoted to one, you'll very much need to hone your abilities as a leader.
But just as the most effective workouts are the ones that target specific muscle groups, so you'll be best served by focusing on building the leadership skills and capacities that will most benefit you as a manager of accounting and finance professionals. Among management accountants, there are certain types of leadership that are considered indispensable. In no particular order, they are as follows:
Strategic and organizational leadership
According to the CGA competency map, leadership is an integral component of a CGA's work, no matter the field or role they find themselves in. Specifically, a CGA has to promote organizational effectiveness, manage change and lead high-performance teams as a means to helping an organization achieve its goals.
Accountants and accounting managers are typically seen as the financial leaders who influence the strategic direction and growth of the organizations they serve. It's crucial, therefore, that accounting managers possess strategic decision-making skills and know how to drive a company's value – to set it in the direction that will achieve the greatest success.
When most people think of accountants, they think of ledgers – not leaders.
Coaching and mentorship
When you're building your accounting career, you need to be able to clearly identify your strengths and weaknesses, along with some professional goals and benchmarks. But you'll also want to plot, step-by-step, your roadmap for achieving them. Once you've attained a level of relative success and are in a position to manage others, you'll need to be able to apply that same shrewd capacity for career planning and assessment to your subordinates.
To manage a team effectively and ensure that each member reaches her potential, you have to recognize their strong points, and provide them with the help and resources that they need in order to improve their weaker aspects. To be viewed as a capable and trustworthy coach, you should be able to empower and motivate staff. That means building rapport with them and gaining their trust and respect, so that they're comfortable sharing their career goals with you. 
A strong sense of ethics
A big part of being a good manager is forging solid connections with the team you lead. In fact, half the battle is establishing trust with your subordinates (most people, after all, quit their bosses, not their jobs). One way you will do this is by demonstrating to them that you're an ethical leader, whose moral compass guides all of your professional decisions and interactions. If the people working for you feel they can understand – and get behind – the reasoning and morals that shape your decisions, they are far likelier to trust you.
Accountants and accounting managers are typically seen as the financial leaders who influence the strategic direction and growth of the organizations they serve.
Cross-functional leadership
As an accounting manager, you will be tasked with dealing with staff across a company's various departments. It's critical, then, that you have the capability to relate to, and gain the respect of, people from diverse professional backgrounds. If your business sense and conversational repertoire are only limited to cold, hard numbers, you'll never succeed in winning over folks from non-accounting or finance departments.
You don't need to be the loudest or most gregarious person to manage people in an accounting job, but you do need to possess some key leadership skills. And if you're lacking in any of the aforementioned areas, you'd be wise to beef up on these skills via professional development training or targeted mentorship opportunities.
Let us know what you think! At Clarity Recruitment, we're always interested in hearing from accounting and finance professionals like yourselves, who are ready for new, exciting opportunities that can take their careers to the next level. And be sure to follow us on Twitter (@clarityrecruits) and connect with us on Facebook for more great tips and advice!