There's a debate that people have constantly when it comes to the norms of work: is it okay to listen to music while you're working, or is it a distraction?
Over the past few decades there have been various papers that are dedicated to the impact of music on your mood. How your mood is impacted, directly links to your overall productivity. With COVID-19 impacting many of our moods, it's hard to remain productive for long periods of time.
The music in question, however, has to fit the mood and type of work you're doing. The last thing you want to listen to while trying to assess a candidate's resume is death metal (unless you're into that and it works for you, of course).
At Clarity, many of us listen to music because it helps us focus on the task at hand. Some of us need a boost in focus, and some might just want to listen to something they love while working. For me personally, I love listening to music while working. I tend to listen to the RPG Background Music playlist on Spotify mixed with some hip-hop and classical. The type of music that works for me is atmospheric, without lyrics for focusing and then something more intense for when I'm editing videos or creating visual graphics for our brand.
I asked some of my co-workers why they listen to what they do, and if they had any recommendations for our readers (that's you).
Joe Diubaldo, President of Clarity Recruitment
This is my go-to when I need to get focused. I find that the music puts me in a good space to really start working on projects that need my concentration and/or creativity. Listening to music while working is something that I've only taken up in the past few years and I wish I had done it earlier as I find myself so much more productive and less distracted!

Sara Ikenaga, Officer Administrator & Sales Support
"I listen to happy beats playlist on Spotify or just regular pop in the background. Something a little happier to boost the mood. It's a lot of EDM! It depends on the mood of course, but during quarantine I'm trying to stay away from slow songs unless they're feel-good singalong songs."
Kimia Karbasi, Recruitment Associate
"I only listen to the Lofi music playlist when working. I love it when there's no lyrics, this way I can just focus on the music and my work."
Andrew Seeley, Head of Client Services
"I usually use the ambient station on Apple Music if I am trying to get things done, and drown out the world"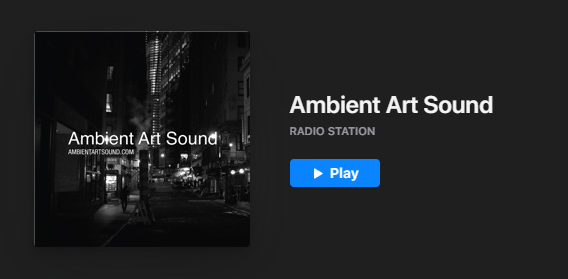 Naomi Choi, Head of Product and Marketing
I tend to work better without music to be honest, but when I do listen while working, it's normally Classical Essentials on Spotify or something similar. Everyone is different. In fact, we ran an experiment last year in the office where we started playing music on a Bluetooth speaker in our open space to see if our call volume and general office activity improved or suffered. It improved!
Music has a place in the workplace (within reason). It gives people a chance to improve their mood, increase their focus, or take a much-needed respite from the daily grind. With many of us working from home, this gives us a chance to remain focused in an environment that may normally be meant for relaxation.
Check out more of our popular articles on Productivity
Popular Articles
Clarity is a Finance and Accounting recruitment agency in Toronto and Vancouver offering Permanent, Project & Interim Staffing and Executive Search, with a focus in start-up and scale-up companies.
Subscribe to our newsletter and follow us on LinkedIn to stay updated on articles related to career advice, professional development and hiring, or contact us today.