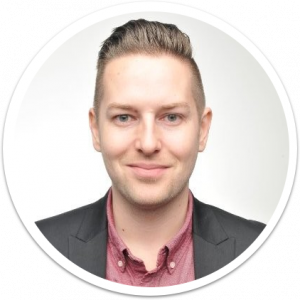 Shane Gagnon, Clarity's Director of Operations in Vancouver, recently had a hunch that he decided to dig into. His hunch was that Canadian employers seem to have a tendency to hire CPAs over non-designated professionals (MBAs, CFA's, undergraduate finance/business degree holders) within their Financial Planning and Analysis (FP&A) functions. This is in contrast to American companies where MBAs, and the like, seem more prevalent.
He recently pulled a random sampling of FP&A job descriptions from Indeed.com and 80% of them required CPAs. Are we missing out on great talent for our finance teams because we're so focused on the CPA designation?
How many CPA/Accountants make up Amazon's FP&A team? 22%
How about Telus (only 229 km's away from each other)? A whopping 82%
But there's more:
Telus has a CPA rotational program internally, they develop their people into CPAs, which helps explain why the number is so high

Loblaws has a CPA program too and their FP&A team composition is 83% CPA/accounting

Hudson's Bay Company has no CPA program and as a landmark Canadian institution that is now an American company, they are quite interesting; their FP&A team is split between Canada and the USA. Only 10% of their American FP&A team has a CPA/Accounting background; in Canada it's 91%

lululemon has shown some real willingness to hire outside the traditional background for their FP+A team (possibly due to years of non-Canadian leadership) and their team is still approximately 65% CPA
What is the role of Financial Planning and Analysis and is it crucial that we focus our recruitment efforts mainly on CPAs? Evolved FP&A requires business partnering to optimize decision making and drive results. Yes, there are cyclical, routine elements that are required of the job (budgeting, forecasting, etc) but the true power of the function is unleashing analytical people with quantitative skills (who also have an in depth understanding of finance) into the business to support the execution of operational agendas. Shane points out "there is nothing in that mandate that jumps out at me saying 'this is why we should exclusively look at CPAs'".
Mona Kennedy is the VP, Finance at Indigo and she has also noticed an incongruity with how we hire in FP&A, and what the actual role of the function demands. Traditionally, FP&A people have been "focused on budgeting and forecasting, variance analysis, and commentary, they're not thinking about 'how do I add value to the business'? What are the drivers and how do we help leaders make the right decisions?" Mona recognized that CEO/COOs without finance backgrounds are not always able to ask for evolved FP&A as they don't necessarily know what the function can really do. It's incumbent on finance itself to reinvent the function and demonstrate real value to the business.
"People in the business generally don't want to hear from finance because they're always coming around asking "Why are you over budget? Why are you under budget?" so reinventing our FP&A function was about freeing ourselves to automate and streamline the reporting aspect that was normally just expected of us and building real bridges with the business, showing them how we can truly add value to them and that, in large part, demanded us to open ourselves to hiring a different type of profile."
Mona has found huge success hiring people who have come from MBA and M.Sc backgrounds, one of her favorite hires came from Sales. "Having a background in sales meant they had a real appreciation for the drivers of how a company actually makes money. That mindset has not only helped the business partners we serve but the rest of our team as well. When I am hiring for FP&A I look for business acumen above all else, an appreciation of EBITDA and what drives it. That is a skill set that you find everywhere, not just in CPAs."
This embrace of moving FP&A to something more than it has historically been was echoed in a conversation Shane had with Oliver Piekaar, VP, Finance at Ritchie Bros. Auctioneers (NYSE: RBA, $3.66B Market Cap): "People look at the CFO and those that work under them as people that just create the financial statements that have to be submitted for compliance reasons. At a certain point though you realize that if you're going to drive value for your organization you have to become more analytical storytellers who embrace data more than traditional CPAs that, by training, seek out certainty. You need great inputs of course, but you need to free yourself to be more curious and more aligned to the business to drive impactful results."
To their credit though, Oliver points out that "CPAs have a desire for precision which can be  really valuable in FP&A. You are trained to trust but verify, and you have the ability to track the impact of events across all the financial statements. That is not always present in people coming from a non-CPA background which I take into consideration when hiring."
Shane's conclusion: "Certainly I'm not going to say MBAs are better and we should hire them instead of CPAs into FP&A teams, but I am going to say that we are doing ourselves a disservice in not giving serious consideration to building out our finance teams with non-CPA profiles. The CPA designation, across Canada, has a well deserved reputation for its quality. As a recruiter and a designated HR professional I can say that I have confidence in the quality imbued in a CPA charterholder in Canada. However, I do question our reliance on it as an indicator for quality in the FP&A space. Should we not be opening our eyes, and desk spaces, to those candidates with high level business acumen, analytical skills, and strong interpersonal abilities regardless of designation (if any)?"
The FP&A professional of the future combines the technical skill set of a business analyst (extract, manipulate, and package data) with the nuanced skills of a financial analyst (analyze the data and tell the story) and packages it with the business acumen of a more operational person in the company. Finding, or developing, those skills in people is very challenging which is why we can not afford to discount a large swath of the population when we are making our hiring decisions.
As we endeavour to build more great Canadian companies, FP&A can, and will, play a key role in ensuring their growth and success but we will hinder that growth if we can not satisfy the demand for talented people and we compound that challenge when we close ourselves off to people that don't look exactly like what we have historically hired into the finance function.
What do you think? Leave us a comment below or contact Shane directly. Subscribe to our weekly newsletter to be alerted to new job opportunities, salary guides, research and insights to keep you at the top of your gameYour Next Step
No one should walk the job search or hiring road alone. At Clarity Recruitment we help others realize their success through a process that marries proprietary technology with unwavering commitment. Contact us today to take control of your career, or to partner with us to hire well.
Clarity Recruitment, connecting exceptional people with remarkable companies.