Recruitment firm recognizes Canada's high growth ecosystem, and their innovative CEOs and Founders
For the second consecutive year, Clarity Recruitment is excited to sponsor Deloitte Canada's Technology Fast 50™ program, which recognizes the country's fastest-growing technology companies with the highest revenue-growth percentage over the past four years, along with sponsors Royal Bank of Canada (RBC), Miller Thomson, Toronto Stock Exchange (TSX Inc), Lafond and EDC. Launched 24 years ago, the Technology Fast 50 program celebrates the world-class achievements and the tremendous evolution of the Canadian technology sector. 
Canada's technology sector hasn't slowed down in the face of COVID-19, and it continues to grow, outperform and support economic growth in fields like medtech, cleantech and healthtech. Through its finance and accounting recruitment services, Clarity Recruitment plays an integral part in Canada's fastest-growing companies by helping them find the right CFOs, finance leaders, accountants, and financial analysts they need to sustainably scale and to succeed in today's ever-changing business climate. "As the only recruitment firm that focuses exclusively on placing finance and accounting talent and consultants in Canada's high growth companies, the Deloitte Technology Fast 50 program sponsorship is invaluable, as it helps us connect with Canada's up and coming CEOs and entrepreneurs, and provides us a direct pulse on the country's scale-up and start-up ecosystem."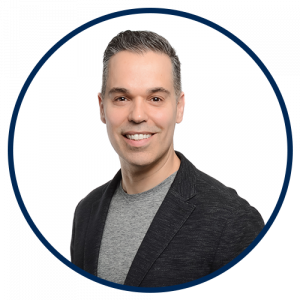 Joe Diubaldo, President & CEO of Clarity RecruitmentThis year, the program is offering a new cleantech category, an innovative and newer industry that has a huge potential for growth and positive impacts on the environment. The industry currently employs more than 195,000 Canadians in well-paying jobs and is expected to be worth more than $2.5 trillion by 2021.  "In the face of the COVID-19 pandemic, the Canadian tech sector has stepped up in the areas of green technology. Many of our cleantech clients are seeing astronomical growth which requires them to onboard new senior finance talent, as well as experienced finance teams that can get them ready for IPOs and SPACs, in addition to major transformational change initiatives."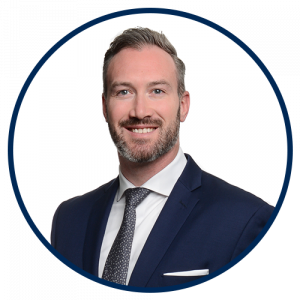 Andrew Seeley, Head of Client Services, Clarity RecruitmentThe Clarity Recruitment team is thrilled to be working with the Deloitte Technology Fast 50 program again this year with our fellow sponsors, and we look forward to meeting the innovative Founders and CEOs of companies that are pushing the Canadian technology scene forward. 
The Road to Ranking Begins
Is your company Technology Fast 50 program material? A detailed list of prerequisites including relevant sub-sectors, investment percentages in R&D, and more are listed here. Applications for the program open April 29th until June 11th, and fast-growing companies can pre-register for the enrollment process here.
About the Deloitte Technology Fast 50™ program
The Deloitte Technology Fast 50 program is Canada's preeminent technology awards program. Celebrating business growth, innovation and entrepreneurship, the program features distinct categories, including the Technology Fast 50 ranking, Enterprise Fast 15, Companies-to-Watch and Clean Technology (new this year). The program also recognizes companies within the North American Technology Fast 500 ranking, identifying technology companies in the United States and Canada. The 2021 program sponsors include RBC, Miller Thomson, Toronto Stock Exchange (TSX Inc), and Lafond. For further information, visit www.fast50.ca
About Clarity Recruitment
Clarity Recruitment fuels growth in Canada's start-up and scale-up ecosystem by placing top finance and accounting talent into the country's fastest growing companies.
We are specialized in the vertical of finance and serve our clients through our Executive Search, Project & Interim and Permanent divisions, where we place CFOs to Senior Financial Analysts. We have a national reach, and place hundreds of designated, senior-level finance and accounting professionals each year in Canada's fastest growing companies.
We take a unique approach to hiring by leveraging our behavioural science frameworks and proprietary technologies. Our data-driven recruitment tools reduce the biases in hiring and improve performance outcomes for our clients. Learn more about Clarity Recruitment here.
Sources
The Government of Canada invests in Canadian clean technology innovations. Feb 11, 2021. Cision Canada. Available at: https://www.newswire.ca/news-releases/government-of-canada-invests-in-canadian-clean-technology-innovations-844695684.htmlAbout the AuthorCheck out more of our popular articles on Career AdvicePopular Articles